Now this recipe I actually got from Australia's Best Recipes, But it was something my Mum use to make, I just couldn't remember how to make it. My boys love WeetBix for breakfast and have done literally since the day they were born. I mean who didn't grow up on WeetBixs Right? Its every babies first breakfast food outside of the puree everything!.
I remember my brothers boosting over who could eat the most WeetBix for breakfast - heck, I think my eldest brother may have got up to 10! I couldn't think of anything worst but boys seem to like them. I occasionally ate them with a heap of butter (and I mean a heap!) and veggimite but you would be dried mouth and gagging by the time you finished the first one, but it's what we did.
So here's to Weetbix not being so dry, so plain, so boring, and here's to the sweetest of WeetBix slices you will ever make! We often eat this at night and put it in the microwave for a couple of seconds to melt the marshmallow on top! 😋😋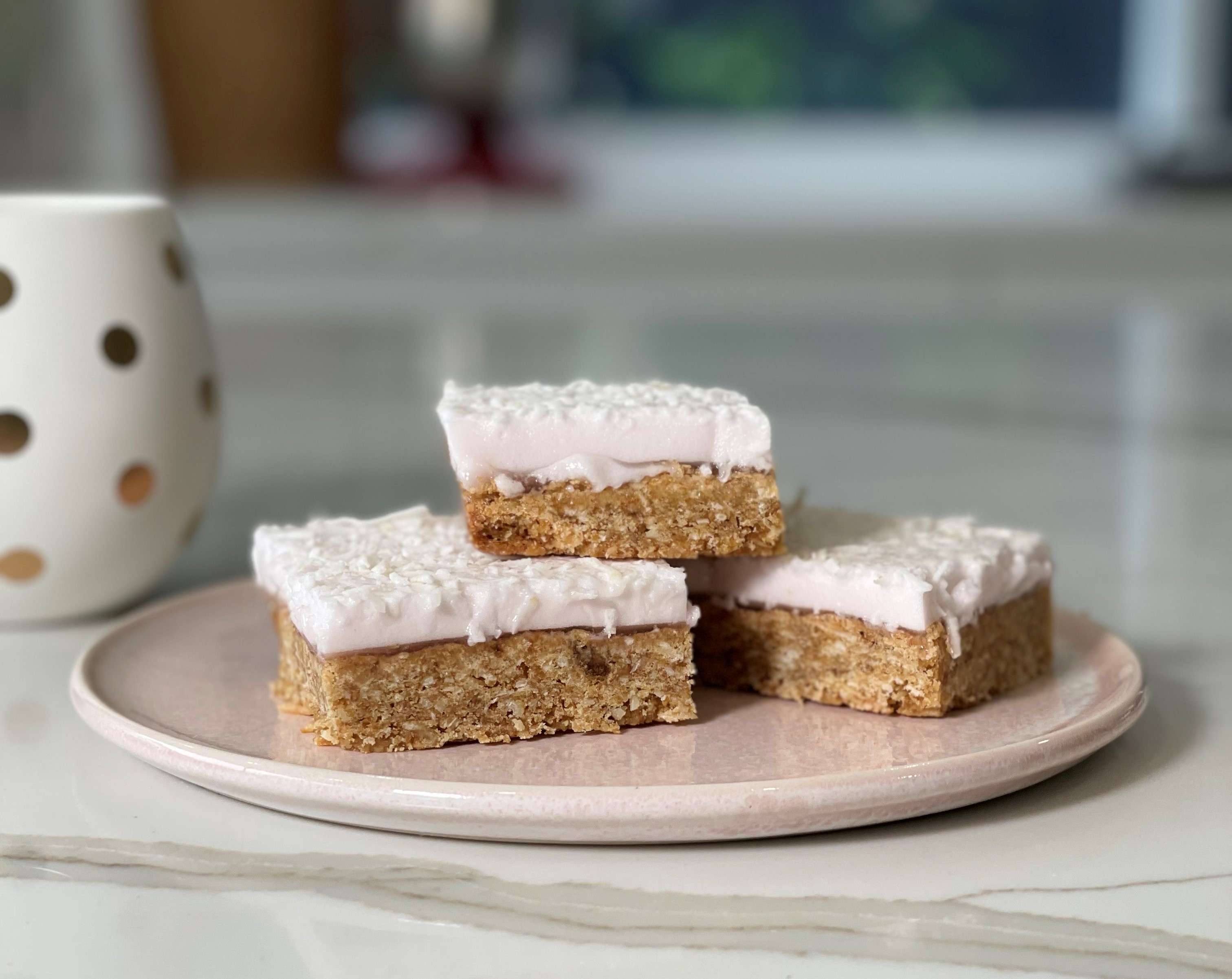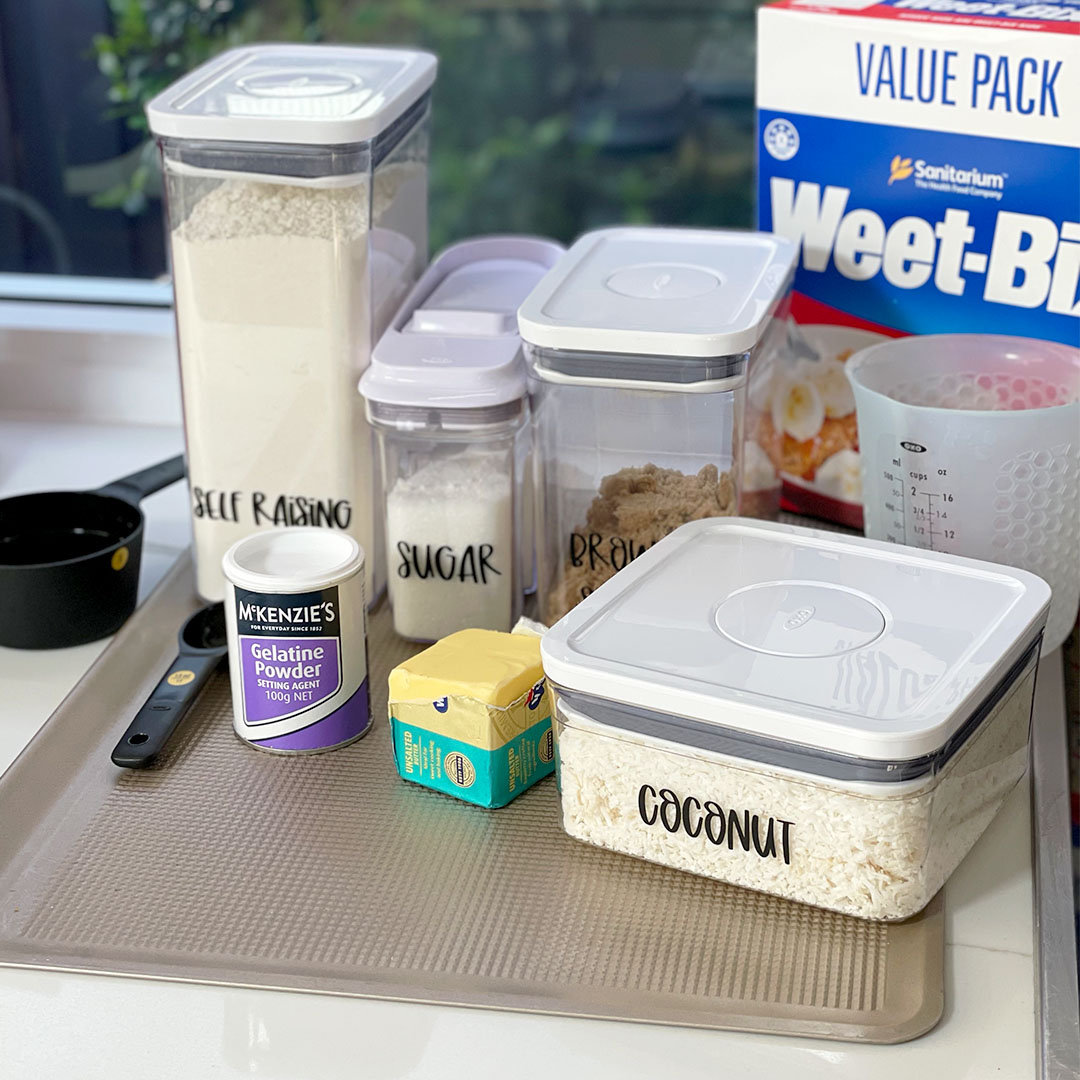 Ingredients
- 4 Weetbix - Crushed i just used a stasher bag
- 1 cup of Coconut
- 1 cup of Brown Sugar
- 1 cup of Self-Raising Flour
- 125g of Unsalted butter, melted - I just melted it in the microwave
- 2 cups of White Sugar
- 11/4 cups of Water
- 1 tablespoon of Gelatine Powder
Method
Now if you have never made marshmallows before from scratch get ready for some fun! and bicep training - ohhhh the mixing. TIP - use an old fashion egg beater. I never use an electric beater it just doesn't feel right - but you could give it a go and see... I can't guarantee the results with a mixer or beater, I just feel like it needs all the love and it taste so much better when you can say you mixed this by hand!
Don't forget to check out the tips at the below of the page to help you...
Weet-Bix Base
1. Preheat the oven 200c or 180c fan forced
2. Combine the WeetBix (crushed) , coconut, brown sugar and self-raising flour in a large mixing bowl.
3. Melt the butter (in the microwave) and pour over the Weetbix mix and using your fingers combine well (I know annoying but its the best way to do the base).
4. Once it's all combined pour into a lined lamington tray and press down firmly. Bake the base for 15 mins
Marshmallow Topping
1. Soak the gelatine in 1/2 cup of water. Slightly warm to help dissolve the gelatine.
2. Place the sugar and 3/4 cup of water into the saucepan and bring to the boil for about 3-4 minutes. Small bubbles you don't want to burn the sugar.
3. Add the gelatine mix to the sugar and water on the stove and stir til combined.
4. Remove from the heat and allow the marshmallow to cool. I place it in the fridge for about 10 minutes in a mixing bowl large enough to beat it in. You want it cool but not cold. I know what's the difference? - its more beating the longer you leave it to cool!
5. Remove from the fridge and beat with an egg beater until thick. This can take 10 to 15 minutes.
Build that Slice
The mixture should start to become thick. Once its at a good consistency pour over the Weet-Bix base making sure it's evenly covered the entire base.
Then place in the fridge to set.It should be set within 3-4 hours or you can leave it overnight if you aren't in a rush. Just make sure it's set completely so it holds its form when sliced.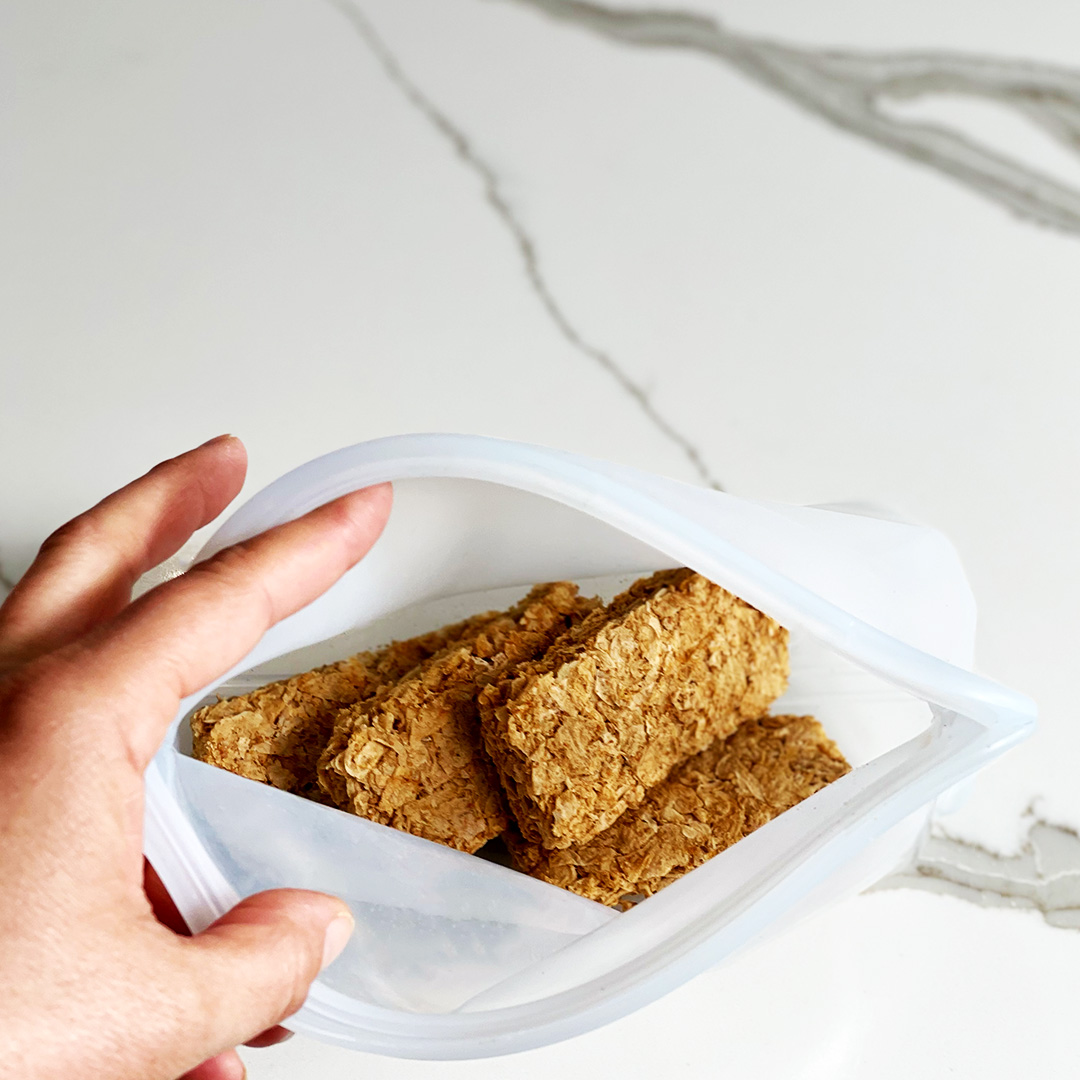 A Little Tip
I added 2 drops of red food colouring to the marshmallow mix when I was beating it to give it the pinkish colouring.
I also added some extra coconut to the top of the slice at the end before setting - just for appearance and taste - I love coconut.
In the Weet-Bix Base to crush the Weet-Bix I used a Stasher Bag and crushed it with my hand and also grindered the bag together to get a consistent fine texture. A massive help!
Don't forget to grab yourself an egg beater too! trust me you will thank me for it.
Products to help you!
I used the below products to help make the marshmallow slice. The best helper in the slice is the traditional style egg beater! I also stored these in our new Prep and Go range from OXO great storage containers and you can take them with you to work, school or on a picnic!
Oxo Good Grips Medium Silicone Spatula
$18.95
$9.50
Buy now
Oxo Good Grips Prep & Go Sandwich Food Container
$34.95
$17.50
Buy now
Oxo Good Grips Mixing Bowl 5Qt/4.7L
$39.95
$20.00
Buy now
Oxo Good Grips Egg Beater
$54.95
$27.50
Sold out
Squeeze & Pour Silicone Measuring Cup, 1-Cup
$24.95
$12.50
Buy now
Oxo Good Grips 6 Piece Measuring Cup Set
$22.95
$11.50
Buy now