When I think of Summer, I think Seafood, Fruit and amazing Platters.
Summer is for light food and entertaining and this one is the perfect Summer Salad both for the Sunday Brunch or entertaining.
It's quick, It's easy and its Summer Fresh. You can make this with whatever seafood you like prawns, salmon, bugs and why not lobster!.
Enjoy!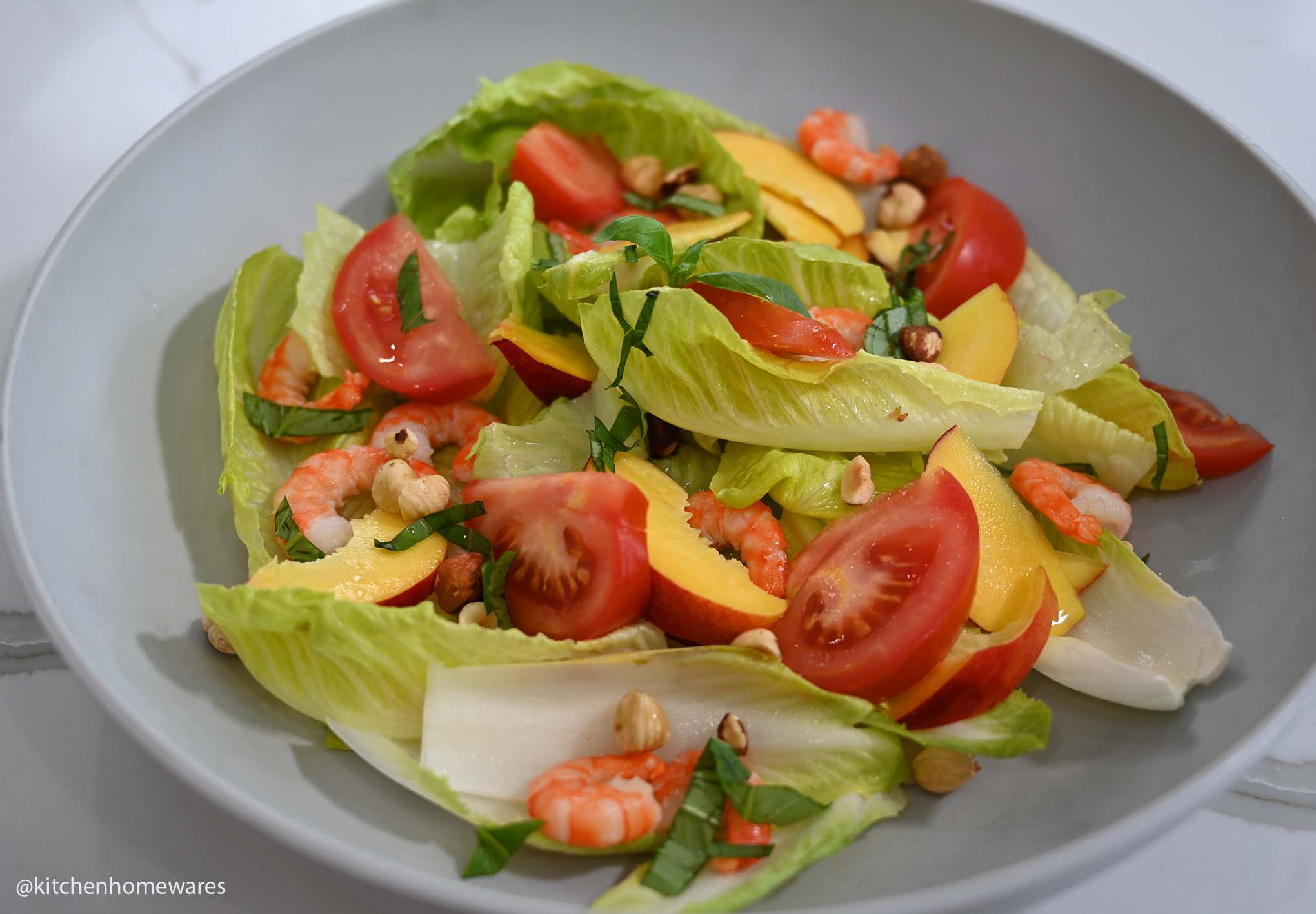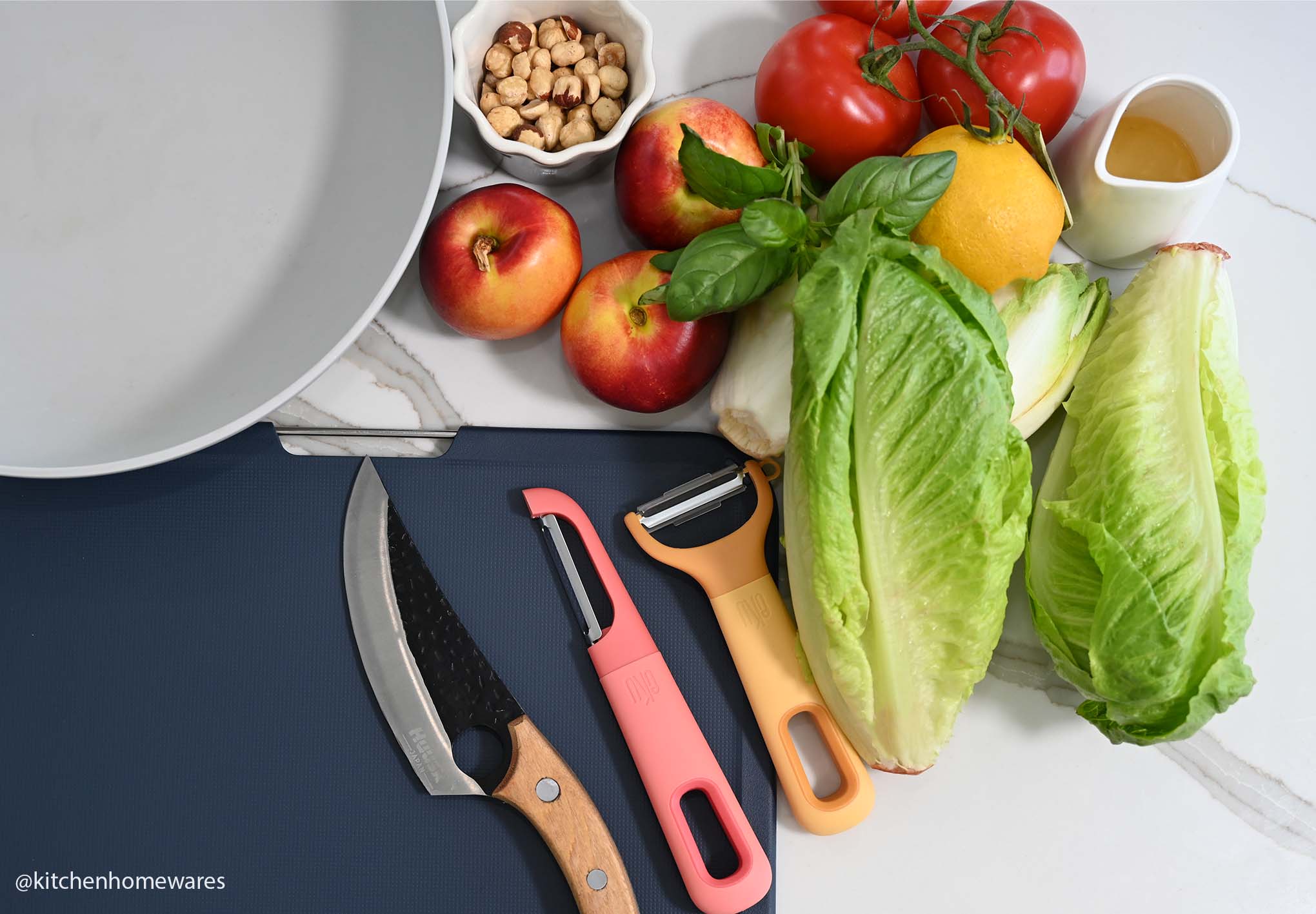 Ingredients
16 large cooked & peeled prawns

2 heads of chicory - I used white but you can use white or red, washed and dried

2 heads of baby cos, washed and dried

2 tablespoons of hazelnut oil

Juice of a lemon

2 yellow flesh nectarines

2 vine ripe tomatoes

1/2 a cup of hazelnuts, chopped

Handful of basil leaves finely cut
Method
The thing I like more than this Summer Prawn & Nectarine Salad is that it is so quick and easy to make in 3 simple steps.
Base of Salad
1. Tear up the Cos and Choivy leaves and place in the bowl.
Place the cooked peeled prawns in the bowl and season with Salt & Pepper.
A touch of Sweetness
2. Combine the Hazelnut Oil and the juice of the lemon ~ (Tip: you could use either lemon or lime both will work with this salad) and drizzle over the salad
3. Thinly slice the Nectarine's and place over the Salad
4. Cut the tomatoes into wedges and place over the salad
Final Step
5. Finally roughly chop the hazelnuts and throw over the salad. Drizzle a little more Hazelnut oil over the salad and salt & pepper
and serve straight away.
A little different
The great thing about this salad is you can't go wrong. Try different things - different seafood. Try smoked salmon instead of prawns, mangoes instead of nectarines, macadamia oil instead of hazlenut oil ( and nuts too!).
Honestly you can not go wrong it is just that simple quick and easy!
You might like these
Here is some products to help when you are making salads this weekend
OXO Salad Spinner
$48.00
Sold out
Oxo Good Grips Angled Measuring Cup - Mini
$6.00
Buy now
Joseph Joseph Milltop™ Salt & Pepper Grinders - Editions Sage
$69.96
Sold out
Joseph Joseph Spiro™ Hand-held Spiralizer - Editions Sage
$27.96
Buy now
Joseph Nest Boards Large 3 Piece Set - Grey
$83.96
Buy now
Oxo Good Grips Cut & Keep Silicone Lemon Keeper
$11.50
Buy now