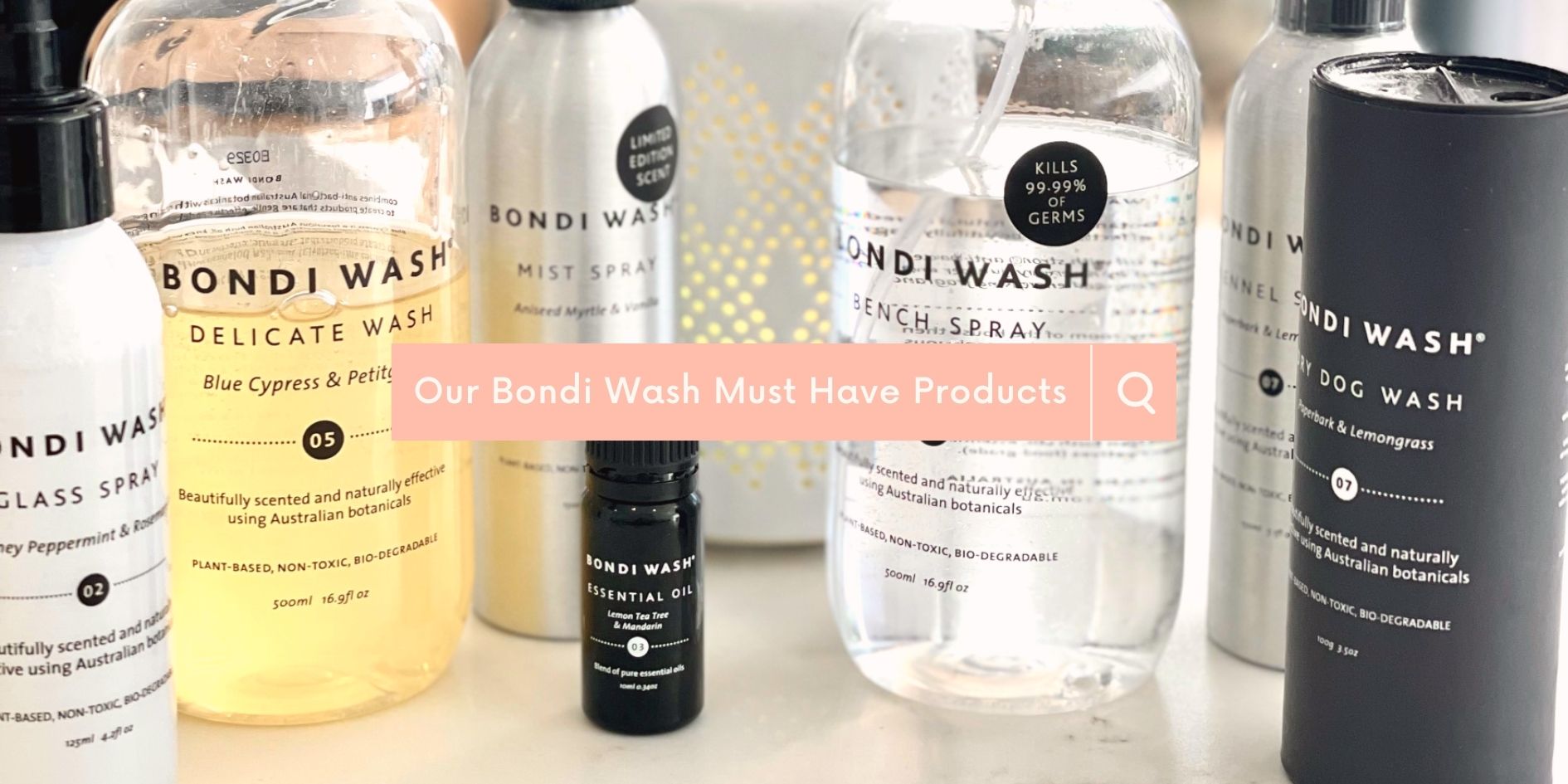 So I want to talk to you about one of the products that I use absolutely every day in my household. Whilst I love cooking, I love baking, I love doing all things like this in a house full of kids and pets the one thing that I cannot stand is insects, smells and a mess.
Why you ask? Well insects because we live on the beach and leave all the doors and windows open to get that nice coastal breeze, bad smells because we have 2 dogs that are like children and think that the house is their house and how dare I put them outside (it wouldn't work anyway the doors are always open!) and mess because someone is always cooking and I have two boys running in and out of the house from many different activites!

We have the most amazing all natural Australian brand Bondi wash which is made from the best Australian botanicals we have to offer. I wouldn't normally go into the brand philosophy but this is one that you need to know and help support Australian. "If the product is not effective and not natural they wont release it!" Their products are 99% derived from nature. Belinda the founder had noticed she was getting a reaction from the chemicals found in a lot of cleaning products. Using these everyday she though "this surley can not be good for you". So began researched natural alternatives and went out to create the best cleaning ranges all in Australia.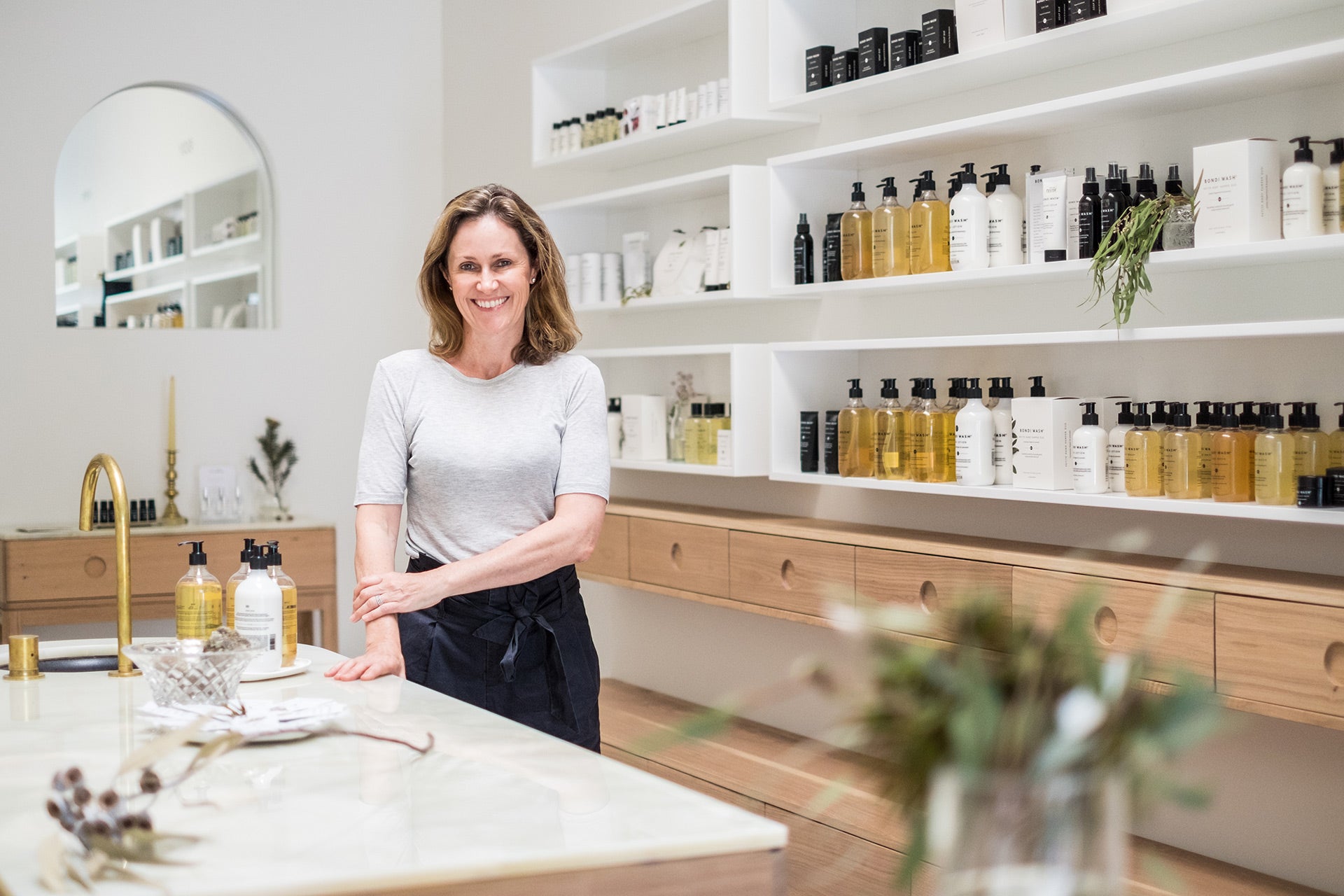 Beautifully fragrant from Australian native botanicals. All scents are completely plant-derived and they would never use a synthetic fragrant. Lastly they are naturally anti - bacterial native oils. Lab tested to kill 99.9% of germs!
So with a house full of kids and pets I feel so comfortable to use these products everyday in every part of my house.

For years I have been using peppermint sprays and essential oils in diffusers around the house and didn't really realise the benefits of this most amazing oil. It helps reduce stress, headaches, muscle aches, joint pains, itchiness the aroma also helps the effect of colds and flus.
We have Bondi Wash Sydney Peppermint & Rosemary in diffusers all around the house. In the kitchen, bathrooms and even the bedrooms. First thing in the morning I get up and turn on all the diffusers. The smell of peppermint just makes me feel alive - vibrant mostly refreshed especially in the morning before a coffee.

One thing I didn't realise until a friend of mine mentioned it and also working with Bondi wash - is that peppermint oil in the diffuser - in fact helps repel insects like spiders, flies and fleas. Living close to the beach and doors opened all the time i have noticed less flies and insects inside the house. in the evening we can actually walk around and sweep up the dead flies! never have I used such an effective natural oil for insects.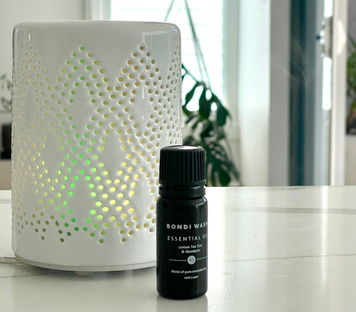 I also use the Lemon Tea Tree & Mandarin essential oil in a spray bottle with water as a fabric spray. About 10 drops in a little household spray bottle and spray our lounges, beds, dogs beds, cushions and anything related to the boys room!

Bench Spray - This is one I use everyday both in the kitchen, bathrooms and also our home gym and office. The non-toxic multi- purpose sprays means that you can use it on any surface - even the beautiful kitchen marble bench top. We have a home gym and I leave one out there to spray the machines when we finish. It also helps kill the smells out there from sweat and shoes and all the germs!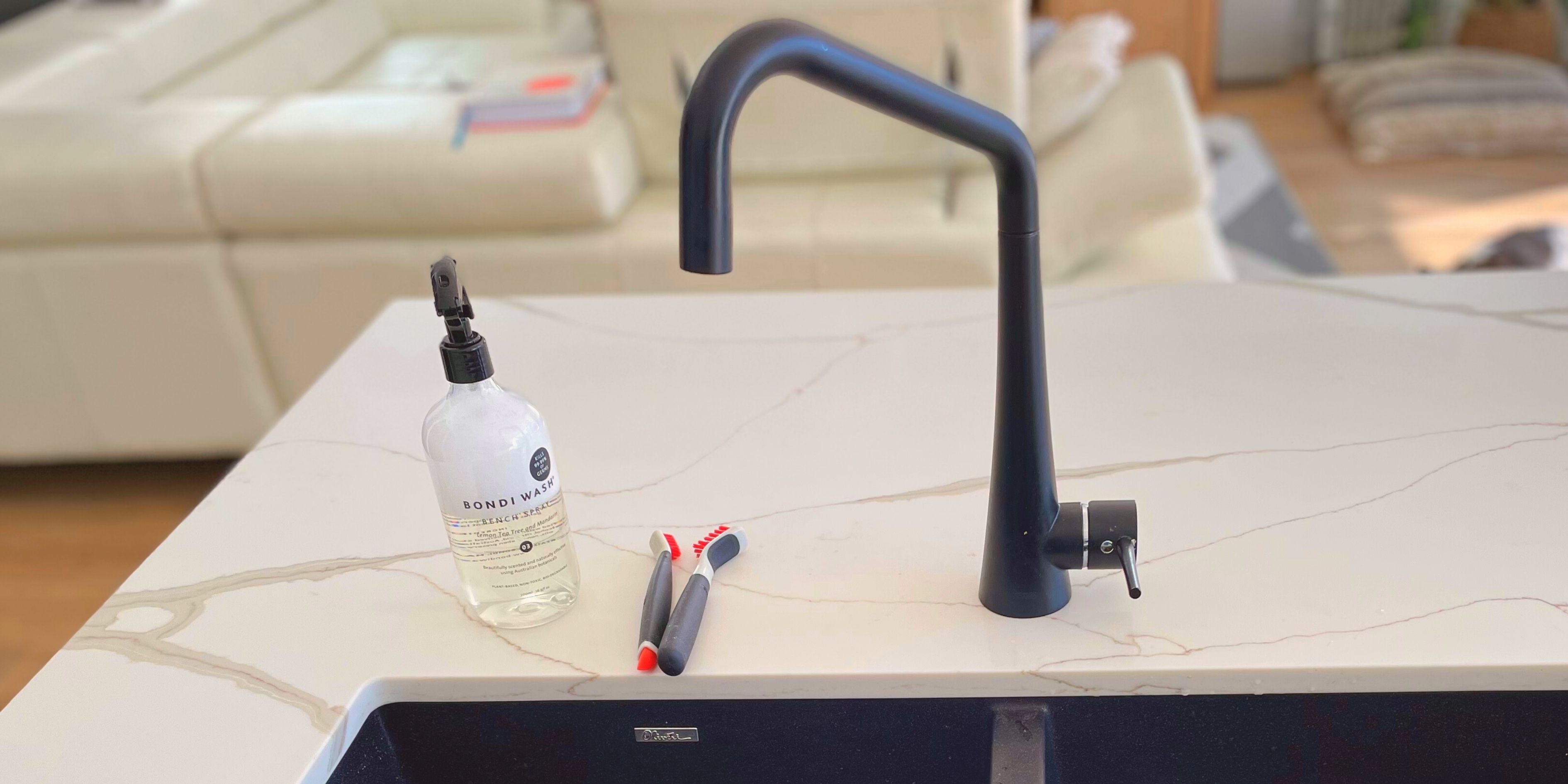 They also have a beautiful Pet Range which both Steph and I use on our dogs. I'm sure by now you have all seen our precious new Barry having his first bath with Bondi Wash Shampoo and Conditioner. And for the in between they have the most amazing Dry Shampoo - Yes I did say Dry Shampoo for dogs. This product is amazing for daily use and keeping them smelling fresh.
Shop Gift Sets
Bondi Wash Shaving Cream 100g
$24.00 AUD
Choosing a selection results in a full page refresh.