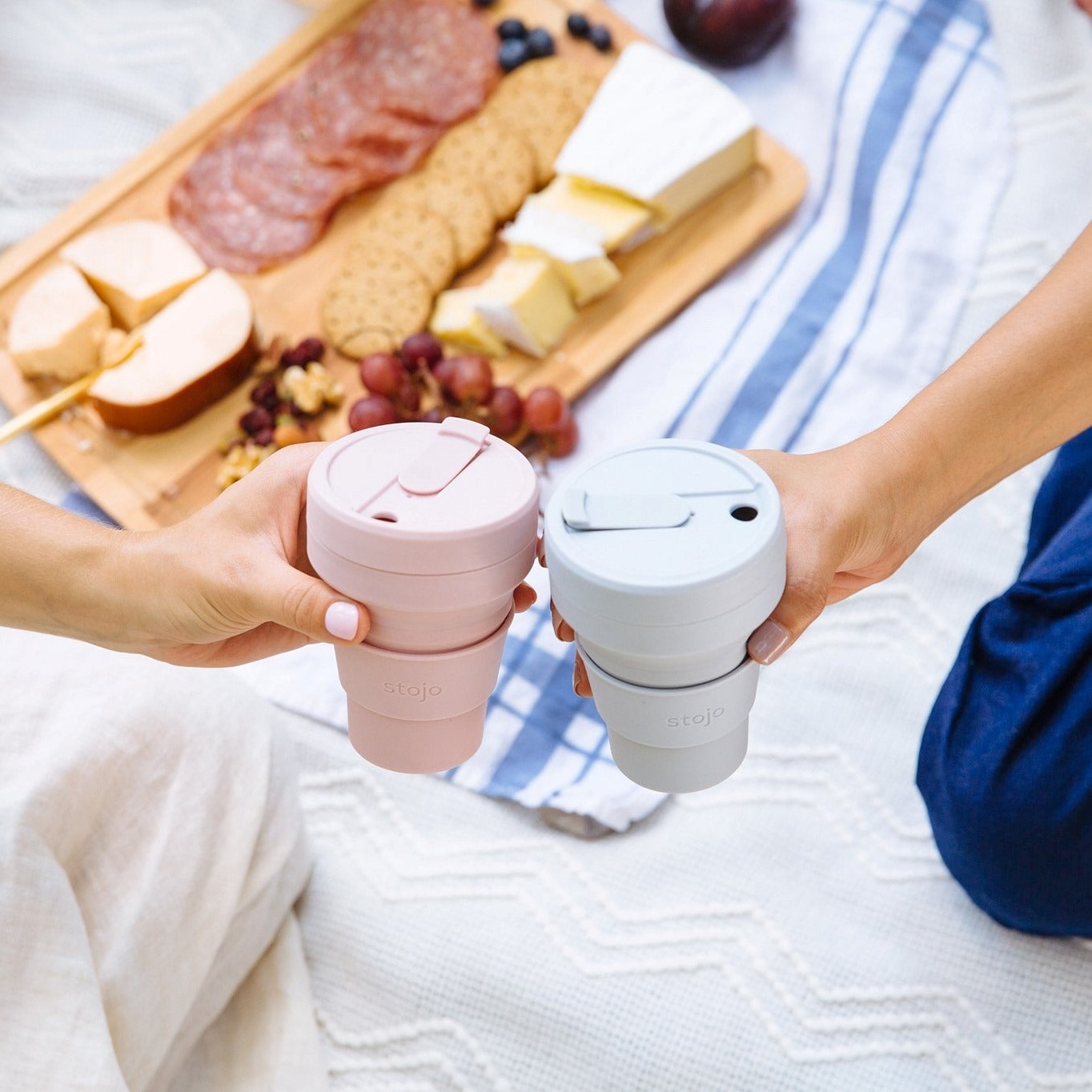 GIVEAWAY TIME 😍⁠ ⁠
Stojo Giveaway ⁠⁠
🎵 It feels like summer 🎵⁠⁠
⁠⁠
We wanted to celebrate 2022 summer time with a huge stojo giveaway for a sustainable picnic pack for you and a friend!⁠⁠
⁠⁠
To enter you must:⁠⁠⁠
- Follow @kitchenhomewares⁠⁠⁠
- Tag a friend⁠⁠⁠
- Share to your Story for an extra ⁠entry⁠⁠⁠
⁠⁠
We are giving away two Stojo Prizes in the colours of your choice. ⁠⁠
⁠⁠
One prize includes:⁠⁠⁠
2x Stojo Pocket 12oz⁠⁠
2x Stojo Bottle 20oz⁠⁠
2x Stojo Biggie 16oz⁠⁠
2x Stojo Bowl⁠⁠
⁠⁠
Valued at $269.99⁠⁠
⁠⁠⁠
This competition is open to Australian & New Zealand residents only. Ends Monday 11:59pm 24th of January 2022 (AEDT). Winners will be notified via DM 25th of January 2022 (AEDT)⁠⁠⁠
⁠⁠⁠
The winners will be notified via DM from @kitchenhomewares ONLY. If you receive any messages about this giveaway from other secondary/lookalike accounts during the duration of the competition, please disregard and report them to Instagram immediately.⁠⁠⁠
ENTER NOW
Living Sustainably
Take a step towards sustainability with all our eco friendly and reusable products. We have stylish and colourful reusable collapsible coffee cups, zip lock bags, water bottles and bowls.
We look for innovative eco friendly products that are the most convenient for you which is why we sell Stojo the Collapsible Coffee Cup to make on the go storage easier. Stasher Bags the first airtight non-plastic silicone reusable sandwich bags.